Mobile phones - Cell phones
See also Tablets
---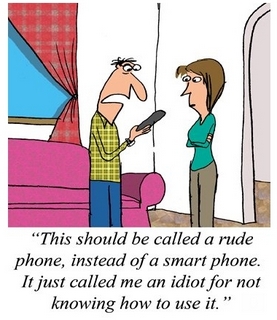 An iPhone 12 Pro costs aroun £1000 or £45 a month


May 2020 A Youtube describing the Google Pixel, a thoroughly modern phone https://youtu.be/70KYu8H-hkM £329 to over £800 depending on the spec


Apple Phones move onwards and upwards. An iPhone 12 Pro costs around £1000 or £45 a month. But, as such, it will be popular for its street cred. (and muggers). At least they have got round the password, with facial recognition. Much as I hate passwords, I wonder if this is wise. After all, a mugger can open it with YOUR (frightened) face. And what if someone can open it with a photo ? And you can get software for Android phones from https://zoomlogin.com/ Maybe Iris recognition is safer, although Dan Brown anticipated a weakness with that in one of his books when a corpse was found with one eye mysteriously missing.

Maybe iris recognition is safer, although Dan Brown anticipated a weakness wen, in one of his books, a corpse was found with one eye mysteriously missing.


As a smartphone disliker (as per the cartoon) I was pleased to see that the biggest announcement at the Barcelona phone fair was that the company that bought the right to produce Nokia phones has resurrected the nostalgic Nokia 3310 17 years after it was first launched. It has a colour screen, a basic camera and in CAN connect to the net via the open mini browser. But is is using the 2.5G connection, rather that the later, faster ones. And 2.5 G is being switched off in some countries. On the plus side it is said to run for a month in standby mode. obviating one of my main beefs about later phones... they are either switched off or completely out of juice, just when you want to contact them or make that urgent call.
At the same time a new Blackberry was announced with a querty keyboard - which brings me to my second beef i.e. the on-screen keyboards you can't see in sunlight or - in the case of my Huawei - inevitably showed the letter next to the one I was tapping ! I can manage the triple letter type keyboards - although it is an acquired skill. At least you can see (and feel) the keys and don't have to cower in darkened alleys to use them!

Lost your phone ? If you think it might have fallen into the hands of someone dishonest it is important to contact your phone company. You can probably do this at one of their local shops. If you get a replacement phone you can ask them to transfer your number to the new SIM. In fact it is very important as, apart from using your credit the thief might glean a lot of information form your phone. It is not unknown for people to have had their bank account drained in these circumstances.


Phone locking. This entails locking the SIM of a mobile phone to a specific phone company, making it difficult for people to use their phone with a different company. The government has now decided that phone unlocking charges, which cost phone users £48m a year, should be scrapped. The move brings EE in line with Three, O2 and Vodafone, who already unlock phones free of charge.

Because of a strange anomaly it is possible for visitors to the UK to get access to calls via many different providers. If you frequently find that you have no access via your provider there would be an advantage in having a SIM which was bought overseas. Obviously this would have to be topped up, so the idea of getting someone in another country to send you a SIM involves some cooperation from a friend abroad. They would need to register the SIM with a couple of calls and top it up locally. It might be a good idea for you to get them to add around £20 on a PAYG basis. At this end you would need to have a cheap phone or even one that takes two SIMS (rather than have to open your own phone every time you are having difficulty getting in touch. You would need to make an arrangement to reimburse your friend when it needs to be topped up again e.g. by Paypal

Although you can find a mobile phone shop on every town these days there are still (mainly older) people who do not have one or are mystified as to what the advantages are and whether they should have one. So this page is NOT for the mobile phone junkies, who can't live without a phone glued to their ear - unwisely ?- (the jury is STILL out on whether there may be long term harm).

A useful video of the latest Android Operating System https://youtu.be/DOWMu-4FkN4?list=TLGCggm4Al7Ol6IyMTEwMjAxNg

While much of the latter part of this page will seem outdated, this is inevitable in the fast moving business of mobile telephony, so please excuse me if you find it quaint! But, for those who suspect that they have been left behind, take heart. You may be in the lead....

Article entitled the Smartphone backlash (2016)

For the past two years or so, there has been a growing backlash against bulky smartphones and their bewildering arrays of pretty but time-wasting apps. Celebrities and high-powered business executives have been spotted using ancient flip phones. Warren Buffett has sung their praises. Rock icon Iggy Pop told New York magazine that he uses a flip phone, in part, "because you can drop it a lot and it won't break." Even Rhianna has been spotted using a flip phone, and any teenage girl will tell you there's no one cooler than Rhianna.

So take heart, old-timers; it's not just "the elderly" who prefer simple phones that just make calls and (maybe) texts. "Beyond the senior demographic, there's a bit of a pushback against technology that's too complex for its own good. And we're seeing it at the fringes of the phone market in rising demand for simple phones that remind us of days gone by," See Nokia

Smartphones have overtaken laptops for what people prefer to use to access the Internet. The use of faster 4g phone connections has really taken off and enabled this surge. Tablets have increased in popularity but many do not connect to the net via the phone system so tend to be the preferred home/ WiFi method. Whereas using a phone for internet connection whilst away from a wi fi connection will attract 'roaming charges', use of phones/laptops, tablets or desktops via wi fi does not involve extra cost. Most phones can be set to connect to wi fi where that is available.

See a 2016 Which Report update on the smartphone range HERE

I finally succumbed to the temptation to get a Smart Phone. Frankly I find it difficult to use any phone with my cochlear implant. but they are useful in an emergency. What is more, with a PAYG arrangement from phone company THREE I am able to just top up from time to time. Most PAYG arrangements charge a monthly fee.. But, as I don't use the phone a lot this would be an unnecessary expense. None of this contract stuff for me, although the statistics show that many people prefer that way to pay. With my arrangement I am able to send and receive calls and texts but also can view my Gmails or browse the net when I am out and about. It was surprisingly difficult to find that sort of deal. The phone is a Huawei, A reasonably large touch screen and a camera and video and lots more besides. My main complaint was that it didn't have a manual. I had to go on line and print all 64 pages. Apart from that I find it difficult to type on the screen keyboard, even in 'landscape' mode. One can use a stylus or alternatively it will accept speech input. But the worst aspect is that it is difficult to see when in bright sunshine, which makes it almost useless, even in an emergency.
Since writing my findings to over 100 people of my generation, the responses have been interesting, ranging from "Keep on until you master it" to " I am never going to bother with one, especially at those prices".

Two things I have discovered which encourage me to persevere were


1) Agreeing that dictating to it is the quicker and more accurate method than fiddling with a very inaccurate screen keyboard and
2) There was a (deep down among the menus) a simpler screen that is very much like a Windows 8 or 10 screen. It immediately incorporated the main features and allowed me to add more. Now my phone looks much more usable and visible, even in daylight.


As a keen walker, I have also added the Nike app. which not only traces where I have walked via satellite, but even how many calories I burned and how far and fast I walked (and much I have yet to discover). Now, that IS smart and I am duly impressed by the technology, though it pauses when I do and I usually only remember to turn it back on after a few more miles.

Another advantage of having an internet savvy phone is that you can set it to link to your router when it is nearby and to the mobile telephone system when you are not. Bob Rankin calls them hybrid phones, like hybrid cars. This is a great saving on phone costs, especially as I am on PAYG.

If you are looking for a simpler phone with big buttons, loud, easy to use with hearing aids AND one that friends and relatives can help you with, take a look at the Doro Phone Easy or Liberto - sold by Tesco.. See their explanatory video HERE

Since it took over the Nokia handheld business, Microsoft has a smart phone (the Lumia series, which runs a form of Windows 8.1) but it has now released the X2. This is an improvement on the Nokia X. Bigger screen, selfie camera, better battery and 1 Gb of memory - and all for £80. And, guess what ? it runs under Android, not Windows.

3G, 4G , 5G? 3G is the normal standard The faster 4G is now available on the latest phones and in many geographical areas. Monthly phone rental cost is noticeably higher for this but beginning to come down. Typical 4G speed is up to 40mbs with 60mbs becoming more available and even 300mbs in London's Tech City. Here's an interesting and detailed article on 3G & 4G:http://www.techradar.com/news/phone-and-communications/mobile-phones/4g-and-lte-everything-you-need-to-know-926835

5G is the next standard and one which will assist the fast developing I0T (Internet of Things)


This is a rapidly moving area, so I had better update it, especially in view of Desmond Tutu's statement that he believes the favoured delivery method for better health information for the poor will be by mobile phone. Perhaps there should also be a re-definition of the word 'poor' !


Smartphones This is the term used for the most capable mobile phones. They normally include a quality camera for stills and video, some with lenses on the back and front. They all have a touch screen and this can be used to type on an on-screen keyboard. It will also accept 'gestures', enabling you to flick through photographs or text with a swipe of the fingers or even zoom in or out by pinching or spreading the photo or text with two fingers. They will give access to your emails and the internet and can load additional "Apps" such as satellite navigation, whether you are in a car or walking. They play music and video of films, sport or newscasts. Bear in mind that a large colour screen and extensive use of the internet may drain the battery. Be prepared to pay quite a lot for a smartphone either on purchase or monthly contract.

In fact the Smartphone is now considered an essential by many people. See this article :...
"Our smartphones are the single most important devices we own. They're the tools we use to communicate with our loved ones, our offices made mobile. They're our game consoles, our conduit for watching and reading anything the internet offers. They've also become the remote controls to our televisions, our homes, our cars, and more. Smartphones are the hub for everything we do, everywhere we go — there's no more intimate, more personal, more important piece of personal technology.

Not long ago, there were good phones and bad phones. But the industry has matured so quickly that it's all but impossible to find a device that can't handle making phone calls, texting, casual web browsing, and the occasional Netflix binge. Now, when you shop for a cellphone (an archaic term still used in the USA), your selection is more nuanced. Five things matter above all: design, battery life, ecosystem, software, and camera. Every buyer balances those criteria differently, and which you care most (and least) about could completely change what you buy.

This is a device you'll use all day, every day. It's hard to find an out-and-out bad phone, but it's easy to not get the right one. And if you're looking for the best mix of the five things that matter most, there's one choice that stands out.. Extracted from The Verge.com

What about 3G and 4G ? For 5G see https://en.wikipedia.org/wiki/5G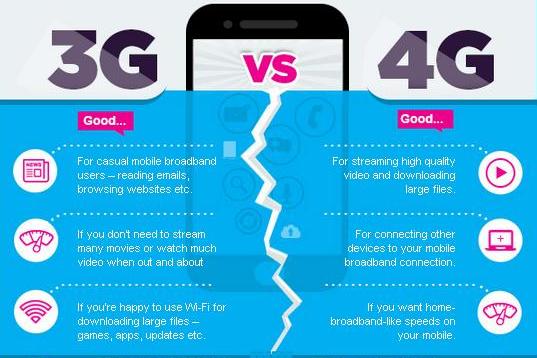 If you want to see what and advanced phone will do, take a look at http://www.youtube.com/watch?v=PMIZTWoK0OQ to see the Acer Liquid
http://www.helpucover.co.uk/product/gadget-mobile-phone/
AgeUK sell a phone which has simple buttons and will be set up for you with your main contact numbers. From £55 plus calls it is still more expensive than buying a basic phone from a shop with a PAYG (Pay as you go) arrangement but this may suit some people who find mobile phones confusing or difficult to use. See the video at http://www.ageuk.org.uk/products/mobility-and-independence-at-home/mobile-phones/ or telephone 0800 011 3342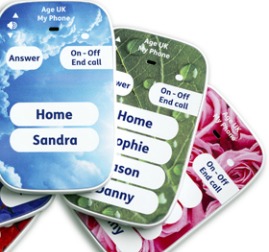 What a precarious business it is to be a prominent mobile phone maker ! Blackberry and Nokia ruled the roost until Apple and Samsung came on the scene. Now Blackberry is making a massive loss and arranging a buyout for a measly $4.7bn. And Nokia fell into the arms of Microsoft for $7.7bn
It is therefore surprising that 'Basic' now includes Dual-SIM support, Bluetooth wireless technology, Built-in rear-facing camera, full-colour screen, Audio player, Video player and recorder, Image viewer (JPG), FM radio, Text messaging (SMS), Integrated hands-free speakerphone, Phonebook with up to 100 contacts, Vibrating alert, Call waiting, call diverting and call barring, Logging of dialed, received and missed calls. Speed dialing, Calendar, Alarm clock, World clock, Torch, Calculator, Supports microSD memory card up to 64GB, English, Portuguese and Spanish display, Dual SIM Quad-Band World, Wired Headset, Travel Charger.
A new phone under development has a normal colour screen but on the other side is a low power paperwhite 'digital ink' screen which, like a Kindle, uses hardly any power at all.
Mobile Phone technology moves even faster than PC technology, spurred on by the the cash people, especially young people, are prepared to pay to be able to show off the latest. But you can get a Pay as you go (PAYG) phone for a tenner that will keep you in touch. You just have to 'top up' the phone with a few pounds and there will be no charges unless you use it. So everyone should have one, even if it is just for emergencies. I am quite deaf but I can still call people. You should make the occasional call (say once every three months) or the phone provider may cut you off.
What does
data roaming

mean on my mobile phone?

If you are out of an area where your mobile phone network has a signal, your phone will roam to find another network to allow you to connect to other service providers to make use your phone to make calls, send texts etc. This is most likely to be when you are abroad. "Data roaming" refers to your phone's connection to the internet with another provider if you have a Smart phone with access to mobile apps and web browsing.

Your mobile network can make substantial charges for roaming to another network so make sure you understand how much you will need to pay to make calls before you travel. However, data roaming charges for accessing the internet will be especially high and you could find yourself landed with an enormous bill without realising it.

When using your phone abroad, you can minimise the costs of data roaming charges using the following techniques:
Make sure the "data roaming" option is turned off and only switch it back on again when you absolutely need it, for example when you want to pick up your emails. Your phone's user guide will show you how to do this.
Turn off any mail or application "push" settings as an added precaution
Only use an available Wi-Fi network to access the internet when you are abroad to avoid charges. Your service provider will not charge you for data downloaded this way as it is the owner of the network that pays; for example if you use Wi-Fi access from a cafe or hotel. You will usually need to ask for the password for access and then connect to the Wi-Fi network via the network settings on your phone.
You may be charged a small fee for using a Wi-Fi a network. The proprietor will inform you of this when you ask for the password to connect
If you need to use your phone a lot while you are abroad, ask your mobile service provider about any packages they offer for users traveling abroad.
Get a cheap local phone or set your up with a local SIM

Using these tips will let you enjoy your time away knowing the final bill will be easy to digest and won't contain any unexpected extras.
Always refer to the manufacturer's manual for specific detail
http://www.simplemobilephone.org.uk/ Not everyone wants or needs the latest gizmos. Most older people would benefit from a phone that is loud enough and has big buttons. All the rest is a bonus.
Loud mobile phone http://www.connevans.co.uk/store/viewProduct.do?id=4638836&tr=4664686
Or a complete comparison site at http://www.mobiles4everyone.com/
Warning : In a TV program, investigator, Dom, found that there is little protection for mobile phone users against having to pick up the expensive bills incurred by someone who steals their phone. The program investigated a £3000 bill incurred by someone who had their phone stolen while on holiday abroad, despite having notified provider, O2, immediately. Dom was led a merry dance by Carphone Warehouse, O2, Oftel and even the (apparently powerless) Phone Ombudsman before getting the bill canceled. Dom suggested that people should password their SIM to prevent such use.
Each year more than 350,000 phones are stolen. Police can check if a mobile has been stolen by searching the Mobile Property Register (even on the beat). You can log the details of your phone (or other mobile device) with this register at www.immobilise.com and www.checkmend.com/uk Checkmend also sell various security devices such as labels to attach to phones or electronic tracers for bikes.
What is a SIM ? SIM stands for Subscriber Identity Module. It is the little card that is in the back of your phone. It identifies you to the network and stores unique information about your account, including your phone number and payment method. You can get another SIM card (often free or very cheap) and keep your existing phone. Some phones are locked to a network and will need unlocking before you can use another SIM card in them. There is usually a charge for unlocking.
For people who can't stand fiddling with buttons to create a text message there are a few phones with a QWERTY keyboard (this may be on screen) where the keys have the same layout as a computer keyboard. But the many still have keys that contain several letters on each. So a key might show a, b and c. So if you are trying to send someone text and want to type C you have to tap that key three times. Kids get clever at this but it will not suit everyone.
For people with hearing problems there is a very loud phone by Doro. It is sold by RNID and Conevans (the deaf equipment people) but is a lot less expensive from Carphone Warehouse or Tesco
For other easy to use phones try AgeUK (0800 011 3342), Action of Hearing Loss (0808 808 0123 or the RNIB (0303 123 9999) Some will turn text that people send you into audible speech.
A Good comparison site can be found at http://www.moneysupermarket.com/mobile-phones/
Important to me is the announcement that mobile phones will eventually have High Definition (HD) Voice. Deaf people have great difficulty with the quality of telephones. HD voice increases the speech bandwidth from the standard 300 - 3400 Hz to 50 - 7000Hz. This will mean people with high or low frequency deficiencies will have a much better change of getting the message. Hopefully, the inventive mobile phone sector will influence advances on land lines and their receivers.
I do use a mobile occasionally. Mine cost £8.50 from Phones4U plus £10 prepaid call charges. I find it quite satisfactory; it worked in South Africa on holiday - no setting up required - and it has a camera. And it came with a swipe card, so instead of having to phone to top it up I can just go to a shop and pay them some cash. Easy!
Got an old mobile phone ? It might be worth something. See http://www.envirofone.com/
** n.b. The most common form of robbery on the streets today is for mobile phones. And yet you can block the use of a phone almost immediately by getting in touch with the service provider and telling them to block it. You will need to tell them the Serial Number. To get this you should press *#06# on the phone and make a note of it in a safe place
First, the Pros and Cons of a Mobile phone, Cell phone or Cellular phones
Cons :
The main disadvantage of the mobile phone is that the cost of calls is higher than from a landline phone. The initial cost of the latest phones is very high unless you sign a contract and pay monthly, when the phone may be 'free'.
Secondly there are some areas where reception is poor or impossible - but see satellite below. If you are often in an area where reception can be bad (in a valley, out of line of sight of a transmitter), it is very important to choose the right company, as they each have their own transmitting aerials. It might be worth having an additional cheap PAYG phone on another system
They are one of the most frequently and easily stolen items. The thief can then rack up huge bills for you until you cancel the account. They can also get a great deal of information which may help them with scams such as Identity Fraud. You should register your phone or other valuable items (free) with with www.immobilise.com. That way the police can verify if the oik they just arrested has your phone. In fact they can do it by the roadside. It is also possible to check if a phone is listed as stolen (for a fee of £1.99) by going to www.checkmend.com. (Checkmend has a history of 40 billion serial numbered items worldwide - not just phones)
Although many have excellent volumes some cannot be used with a hearing aid in the 'T' (induction loop) position. However, most now have Bluetooth facility and this will work with some deaf aid equipment such as a neck loop.
Pros :
It is getting so it is assumed that you have a mobile number. Some application forms on line insist and a second phone number
You don't need a land line connection, so can telephone from anywhere where reception is reasonable. There are many motorists, solitary pedestrians (especially children) and even yachtsmen who have been very relieved to be able to get in touch when in difficulty. One friend suspected he was having a heart attack. He dialed 999 and was in hospital within an hour. It probably saved his life.
Once you have bought your phone, if you choose a Pay as You Go method of payment, there is no cost whatsoever unless you use the phone.
Your mobile phone has its own answerphone system, so if your phone is not on or you do not answer it, people can still leave messages.
You can send text messages to people which can be picked up later and are cheaper than voice calls. Useful if you are deaf. For use with hearing aid loops it is necessary to purchase a T-link device and some phones also require an adapter. See http://www.deafequipment.co.uk/store/viewCategory.do?id=299.
The phone has a screen and this can be used to display messages, notifying you that a text or sound call has been left.
A deaf person, like myself, can be contacted. Not only do the phones ring but they can also vibrate to tell you a call is coming through. The screen can also be used to display games.
Many phones allow you to take still and video pictures with sound and these can be sent to other mobile phones, transferred to a computer or uploaded to Youtube or other social networking sites.
Some phones have massive memories or a facility to add a memory card, allowing you to load professional videos as well as MP3 music and photographs. These can be downloaded from your computer via USB or wirelessly via 'Bluetooth"
Some phones are contactable via satellite and can therefore be used anywhere in the world and can also be used for satellite navigation whether in a car, on a boat or on foot. Many lives have been saved by mobile phones, not only by calls from injured people but also from people in danger, such as at sea, lost, stranded, trapped in a vehicle or half way down a cliff. Many children now have them for safety reasons.
Most mobile phones allow you to send and receive e-mails.
The mobile telephone network is now worldwide, so you can probably telephone someone on a land line or another mobile phone anywhere in the world, although may have to have a phone which is suitable for use in Europe, Japan or the USA. Some services are remarkably cheap, especially to more technologically developed countries.
All mobile phones have a Menu of facilities including a telephone book. These numbers may be called merely by pressing one number. A friend pressed the number of his contact by mistake and the contact answered. The friend said "But I thought you were off to Singapore !" The contact replied " Yes, I am in Singapore"
It will soon be able to track a mobile phone user almost anywhere in the world, providing the owner has given you permission. This will be useful for keeping track of kids (or forgetful old people!) and even to track where it is when it has been stolen. If it is a satellite based phone it will be within a few feet. If, not it will still be possible for a short distance (where there is a nearby transmitter)
Most phones will enable you to get emails or surf the web from almost anywhere via WAP.
WAP stands for Wireless Access Protocol, and is more commonly referred to as "Mobile Internet" Most of today's mobile phones, smartphones and PDAs come with a built in WAP browser. With it you can access dedicated WAP pages while on the move. For further information see HERE The cost of WAP depends on your phone company but also on the way you access the net. With standard dial-up, you pay by the minute to access WAP, and with GPRS, you pay for the amount of data you download.
Saving money on mobiles abroad
Danger, Voicemail abroad
If your voicemail's called when you're overseas, whether the phone's on or off, even if no message is left, most networks charge as if you'd received a call. This can be up to £1/min, plus retrieving the message is an overseas call too.
Mobiles are overseas once the phone is switched on and connects to an overseas network, it's then set as "abroad" until its next UK connection, even if it's switched off for the remaining time. If you're willing, ask your network to switch the voicemail off.
If voicemail isn't disabled, keep the phone on, as it's cheaper to answer than pay double to receive and then listen to a voicemail; provided you don't natter on once you're called.
Change message. Re-record your voicemail message, keeping it short and ask others to leave only necessary, short messages. Better still, suggest they text, as it's always free to receive texts abroad. And while texting back costs, a short message is relatively cheap.
Use mobiles like pagers. Get people to quickly call, or preferably text when they need to, and then call them back a cheaper way (remember you pay to receive). This certainly doesn't mean using a hotels' phone; that often charge a lot. Buy a phone card there, or if you've got a laptop or internet access, use an 'internet to phone' calling system like Skype.
Get a different SIM card or even a cheap phone while abroad.
Vodafone and Virgin customers. Are you using the correct overseas network?
At home the phone automatically connects to your network; overseas it scans and picks the strongest single. Yet Vodafone* and Virgin* customers pay more if they don't connect via their 'preferred' overseas partner. For example, in Australia a Vodafone customer calling home pays 79p/min via the preferred network, but 99p with all others. Thus check which is the cheapest foreign network before going, then pick it via the manual network selection option on your handset. Whatever your network, use a special overseas add-on package. See the difference ?

The main networks now offer special packages for those traveling overseas. Rather interestingly two of these, Vodafone's 'passport' option which is much cheaper for long calls home and O2's My Europe (not My Europe high roamer) are 'free on request', in other words if you don't ask, you don't get.... so ask! (full details) Plus upon request Orange gives first time European roamers £5 (£3 on PAYG) free credit to try. Other add-on packages cost a couple of quid a month, such as Vodafone's International Calls Saver, Orange's Frequent Traveler or T-Mobile's* International Option. They need to be set up more than three days before you go away, and importantly, always remember to cancel them when you return

****************

Methods of Payment

The two main methods of payment are a Contract and Pay as You Go, where you just pay for each call. All telephone providers offer these, although pricing can be complex and variable. Charges may vary according to the time of day and whether the call is to another country.

Many companies will provide a sophisticated telephone free of charge providing you commit yourself to a contract. They may also offer a certain number of free calls or text messages before further charges are made.

Usually it is cheaper to phone someone who is with the same provider e.g. Orange to Orange.

Pay as You Go people can 'top up' their telephone either by phone and a credit card or on the net or by using a registered card in a shop or Post Office. you may get more calls per pound by requesting a large top up.

Examples of telephone companies :

The main companies making mobile phones are Motorola, Samsung, Siemens, Panasonic, Sony Ericsson, Nokia, 3 LG,

Providers of services (the people who own the transmitters and who arrange your payment system) include Orange, T-Mobile, O2, Vodaphone, Virgin, BT and Hutchison

Shops include www.phones4u.co.uk, www.Carphonewarehouse.com, www.dialaphone.co.uk or you can go to comparative sites such as www.audiovisual.kelkoo.co.uk and http://www.dooyoo.co.uk/mobile-phone/

Comparisons can be made between phones can be made by clicking on CHEAP MOBILE PHONE DEALS (a www.moneysupermarket site)

Independent links include www.reviewcentre.com

Lost your Phone ? You should immediately report the loss to your provider so further calls can be stopped. It is easier if you have the equipment identity number which is displayed if you tap in Star, hash, 06, hash. (*#06#) You can also register your phone with http://www.immobilise.com And these days many phone systems have a 'Find My Phone'application

The first thing to get up and running is shared contacts, calendars and push email. This means that when you make a change to the address book or add an event on your netbook, it appears (almost) instantly on your mobile – and vice versa. It's as easy as installing an app on your phone – and you might not even need to do that, depending on what software you use.

Google's Calendar and Gmail services live in the cloud (an online sharing resource that users can access all over the world), meaning they can be accessed from any device with an internet connection. Getting these up and running on your netbook and almost any smartphone should be easy and free. If you use Microsoft Outlook, you might have to pay a few pounds for an app that does the same thing, while Apple's MobileMe service for iPhones (which has an annual fee) works seamlessly with all kinds of desktop software.

The days of fiddling with tiny memory cards and getting tangled up in USB cables are almost over. The quickest and easiest way to connect a mobile phone to a netbook is to go wireless. You'll probably know about Bluetooth from hands-free headsets but the same low power radio system can also be used to send small files to and from phones and computers – just pair them up and you're ready to start sending.

Even more useful than Bluetooth is Wi-Fi. All tablets, netbooks, laptops and an increasing number of smartphones come with all the tech needed to join a wireless network at home or in a café, so you are able to pick up your emails there without the cost of data use..
---

Index Page
To view the whole site please click on >> SITE MAP
Next Page :Early Computing

---