Memory Lane
Your stories and pictures
---
My first flight. I was five years old and saw my older brother being offered a flight in this aircraft on Southport Sands. I considered that to be unwarranted favouritism and ran out to join the group
Remember British Pathe News ? http://www.britishpathe.com/
An appropriate poem by friend John Plumridge
Beyond Recall
Oh, Memory ! Don't fail me now !
Don't fade the precious years I took to grow!
Save something. Let me scan the field I ploughed
and nurtured seed fond parents planted, years ago.
For now the succulence of youth
is lost to desiccating winds of change,
and testing years of searing truth
leave yet no memories to soothe demeanour strange.
While locked within the library of mind
the costly, treasured thoughts of life are kept
in readiness, yet searching for them find
most somehow slipped away, where once they soundly slept.
For at a stroke beyond recall,
unheralded, fate drew a misty screen,
while age, precursor of my certain fall,
defies my efforts to be much as I had been.
Hope promises, in time, clear esoteric views,
remaining still within is all that life imbues.
Resignedly, I ever wait in hope of seeing in
and with endeavour, peer though mists that never thin.
Another poem by John at the end of this page
A new section : Old adverts :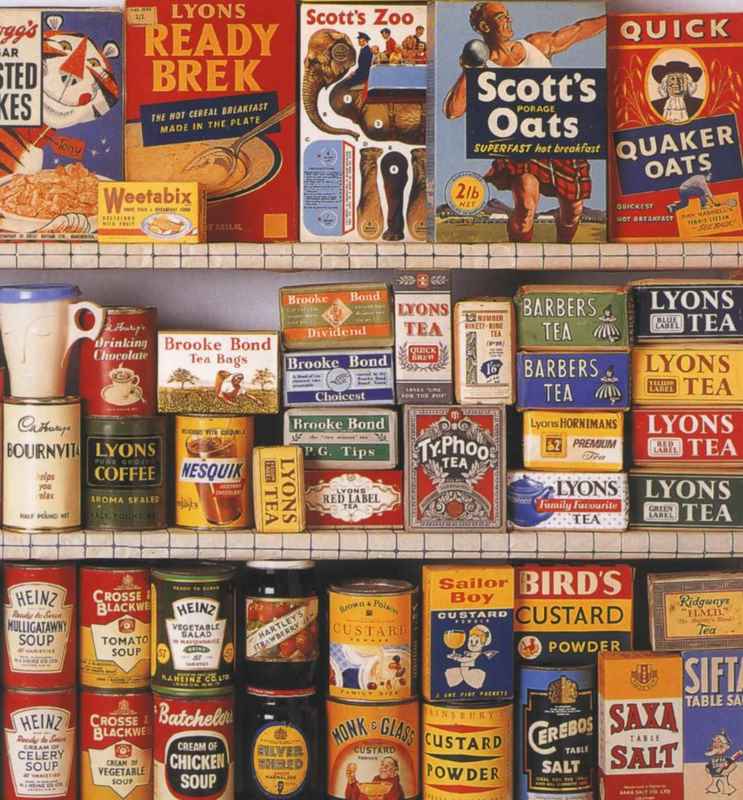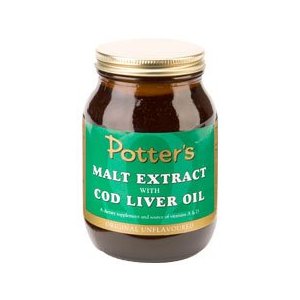 Remember this ? Kept us healthy in the war.
And the best one of all !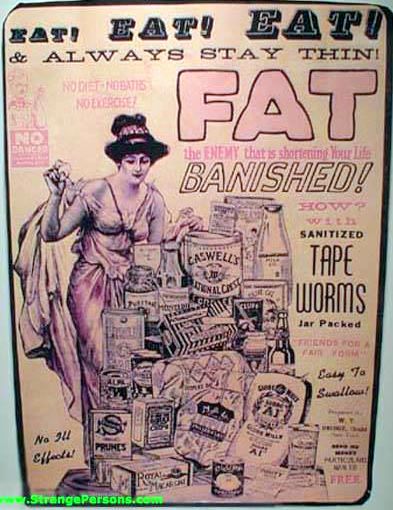 One of the biggest thrills of my life was doing a Paraglide off Mount Babadag (9000 feet) in Turkey. See http://uk.youtube.com/watch?v=fRiZdIk5t_k
I helped one of my contacts (Jimmy Young) get started on a life's story he is writing for his grandchildren. He is using Freewebs and it is turning out really well. To see what can be done by spending a lot of time - and very little money take a look at http://www.freewebs.com/oldbore/
http://www.liveleak.com/view?i=d01_1295401849 Street scenes of London in the 60's. How many cars do your recognise ?
I have just come across a piece by Alistair Cook, who I am sure you remember well for his "Letters from America " on radio
Memories
I remember carbon paper.
I remember when the postman delivered mail twice a day.
I know why we "dial" a phone number or "turn" it to a certain television channel.
I remember the fading "dot" when you turned off the television.
I've illegally copied music by holding a tape recorder up to an AM radio.
… And that you used to have to push "record" and "play" buttons to get it to record.
I've opened a can of Spam with a key (and tuna fish too).
I remember when milk was delivered to your door in pint-sized glass bottles.
I've opened a bank account with one pound.
I remember not having an indoor toilet… and when we got one put in what used to be a cupboard.
I remember the insurance man coming every week to collect a weekly premium.
I know there used to be leaded petrol.
I remember adjusting roller skates with a skate key.
I remember phone boxes.
When you returned empty drinks bottles, they sent them back to the factory to get refilled… and you got your deposit back.
**********
An offering from Maisie Walker. Click on http://www.maywalk.oddquine.co.uk/mybook/index.html
And, for good measure Maisie has sent a couple of poems
THEN AND NOW

What a different world it is today compared to long ago
And I am thankful to clever people for help making it so.
It was washboards, mangles and elbow grease to do the weekly wash
And when I had my first washing machine I really felt quite posh.
It used to be a line of white nappies blowing in the breeze
Now it is disposable napkins to be binned wherever you please,
Not forgetting the starching and ironing that took all ruddy day
God Bless the tumble dryers they have taken the hard work away.
A once a week soak in a tin bath that was brought in from the yard
Now it's a hot bath or a shower; times past were really hard.
No central heating when I was young just chilblains and a thick sweater
I must admit now I am cosy and warm, life is very much better.
I used to put loads of dinky curlers in my hair every night
A mobile hairdresser comes weekly now, I don't look such a fright
We had coupons for clothes and had to make do and mend
Now when I am fed up with my gear, to a charity I send.
I used to get on my knees to polish my living room floor
Now it is fully carpeted and the cleaner does the chore.
The good old days were not so good in many more ways than one
Now life to me is a doddle and certainly much more fun.

copyright---Maisie Walker 2001--- all rights reserved.

YOUTH OF YESTERYEAR

No money did we have years ago and we were very poor
And we used to dread the rent man's knock upon the door.
No fitted carpets or central heating or fancy inside loos
It was hand me down clothes and big holes in our shoes.
No electric hoovers to clean with we just had rag rugs
Which were beaten and shaken to get rid of the bugs.
Clothes washed by hand no machines in those days
Heavy gas irons to press with, there was no time to laze.
Camphor bags tied round our necks to ward away the ills
Flannelette vests we had to wear to keep out winter chills.
No televisions or telephones nor computers and such
A wireless we listened to but was forbidden to touch.
But we respected our elders and were seen but not heard
And woe betides any who tried to have the last word.
There were no treats in my day, never had anything good
We had no MaCdonalds, pizzas, crisp's or take away food.
There wasn't much to eat, mainly potatoes and dry bread
Oh! Yes our rations were meagre but at least we were fed.
Our parents had no money to spare for an expensive toy
So a blooming great cardboard box was our pride and joy.
A rope tied round a lamppost to make an exciting swing
And marbles, yo-yo's and cigarette cards were the in thing.
We lived on the poverty line but our lives were no bore
Because we were the youth of the Second World War.

Copyright © - Maisie Walker 2000 - All rights reserved
The site author (me): I decided to write a few words about my early wartime experiences. I lived in Hale, Cheshire in those days. It was 8 miles south of Manchester, where I would later work for 8 years. I cannot remember being frightened during the war. We took it for granted that we would nip down the air raid shelter my father had dug in the garden. Later, we were to stand outside looking north to Manchester city centre which was ablaze with firebombs. These little incendiary devices made of magnesium would smash through the slate roofs of the textile warehouses and offices of the city and set the whole thing ablaze. I can only give credit to the Luftwaffe for their accuracy. There I was, a mere 8 miles from the blaze, as a spectator ! Later on, some bomb aimer, wanting to shed his load and get back to Hamburg, did press the button as he passed over our house and it left a couple of holes a few hundred yards each side. By this time we had tired of going down the damp shelter and my brother and I would spend a couple of uncomfortable hours underneath a substantial oak table (which has since seen good service with my daughters and is now back home). But compared with Ellen's story below we had it easy. I can well remember the sound of the German bombers, which seemed to wear a route over our house. The zoom, zoom, zoom noise I am told was because they set their engines 'out of synch' to confuse the early detection devices as to their distance. My brother and I became experts in aircraft recognition and could recognise all the fighting aircraft of both sides. Our other hobby was collecting shrapnel, which we kept in our own boxes. Most of it was from anti aircraft shells, though I had a piece of parachute cord from a landmine which did some damage to a factory about 4 miles away. For the early part of the war I was in Junior school and used to trot along there with my gas mask. If an air raid was expected we would all go down to the local park to a large number of earth covered shelters and sing songs til the all clear sounded. I can remember helping to throw grass seed on the earth mounds so they would not be so conspicuous See also my early computing experiences at www.silverhairs.co.uk/help35.htm.
Ed Henson writes : In January 06, I became an octogenarian (born January 1926). I am grateful to be computer literate. Fortunately, my background is mainly commercial. I left my local School in Horsforth, Leeds at the age of 12 and went to Pitman's College in Leeds, until able to leave at 14. After routine office work, I joined Ernie Lotinga (Theatrical Variety shows) in May 1942, based in Twickenham, but touring mainly Stoll and Moss Empires. In May, 1944 I was called up for National Service, and a very ordinary Private in the Army, until demob. Back in civvies, I entered Insurance, and in 1952 joined Iron Trades Insurance Companies in Leeds. In 1956 I was promoted to Manager at Belfast, enjoying 10 years (before the troubles) in Northern Ireland. In 1966 I was transferred to Liverpool and in 1969 became Manager at Birmingham - where I served until retirement in 1986. For the next 7 years I was an Insurance recruitment consultant with Interselection, and from 1993 did various admin work as a volunteer with Charities. In recent years, I am very content to be retired.
*************
One of Many Memories from Ellen Smith
The year is 1946, having survived evacuation, bombs, rationing, black outs it was time for a wedding. Mine! On the 'bus to find the "Black Market" for clothing coupons for the obligatory trousseau it remained only to find stores having the items available. Then the reception - oh dear- no "sit-down" "knife and fork" receptions permitted. Sandwiches and create your own cake. Enough to make a girl weep. We travelled miles on the little petrol we had to fuel the motorbike, to find sufficient eggs at farms to produce the cake and icing.
The day came, traditional church, about the only item not rationed! It was a day to remember obviously, but only the beginning of a challenge to post war life in Great Britain. When this young bride and her young groom returned to furnished accommodation after our honeymoon we were greeted by a heavily pregnant cat and a large and very hungry grey hound. This was part of the deal to obtain a roof over our heads! That avaricious animal devoured 1lb of diseased meat, obtained directly from a slaughter house a long 'bus ride from home purchased twice each week. The meat had to be boiled and mixed with a loaf of Hovis. That animal fared far better than we humans. He has however not lived 60years on to tell the tale! Serve him right!
This was obviously the beginning of adulthood and how it has all changed. I am now the proud owner of all mod cons in the house. Also my computer with all the singing dancing etcs. If there is a gadget out there and my bank account stretches, I have it!!! I simply love anything that makes life easier.
So much water has gone under the bridge and so many memories. If you have enjoyed this little ditty, perhaps I can dive into my memory box and reach for more. I am sure many other "Silverhair" members have similar memories and how lovely it would be to read about them. My grandsons simply don't believe any of it.
************
My name is Margaret Hey, I am a Carer for my husband who has MS and recently decided to take part in a sponsored walk for the Kingston (upon Thames) Carers. This walk was organised by the Princess Royal Trust for Carers' Sponsored London Thames Walk to mark the start of Carers' Week 2006. I was accompanied by my friend Jane and daughter Vicky, for the 13 mile walk from the London Eye to the Thames Barrier on Sunday 11 June 2006. We completed the walk in 4 hours on what must have been the hottest day of the year up to that date. I believe a temperature of 30 degrees Centigrade was recorded!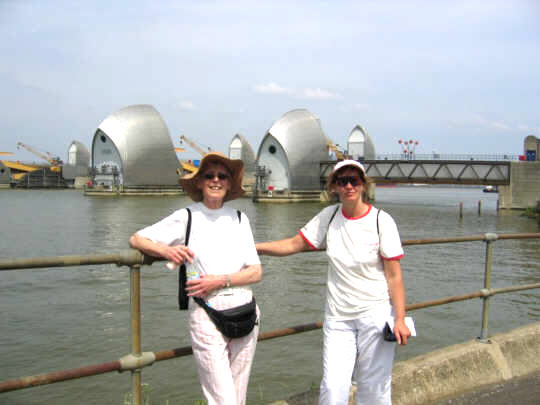 Although it was tiring it was extremely enjoyable passing some wonderful scenery, bits of Dickens' London where Bill Sykes probably did away with Nancy. Buildings historical and very modern, impressive dwellings some of which would be extremely pricey – each of us chose rather a desirable one for ourselves with balconies naturally - and some not so, with the river snaking always to our left side and very rarely being out of our sight for long. We got rather a distorted impression of what lay where as we were walking along. Canary Wharf and then the Millennium Dome would be in front of us one minute and then right behind us or over to the left or right another! Very confusing. Perhaps we needed Satellite Navigation!
All in all wonderful memories of a special day walking in a small part of this most beautiful capital city of ours contributing to helping the unsung and rarely publicised band of Carers in our midst. I personally collected £725 in sponsorship money so was delighted and amazed at peoples' generosity.
************
Let the ship take the strain
Frank Brown
"Cruises are too expensive." "Look at all the horror stories about stomach upsets, sea sickness and all that" "Everybody eats too much on a cruise."
Just a few of the many comments I have heard advising us, and oldies in particular, against going on a cruise. My wife and I took the plunge last year with a Mediterranean cruise on board the Sea Princess, and this year we repeated the trip with P. & O's flagship Arcadia. Next year we are going to the Norwegian fiords. So that tells you what we think about cruising as an intelligent, enjoyable and well worthwhile holiday pastime . We are both pensioners - am 80, my wife 67 - and we are not rolling in money, but we think the effort of saving up is well worth it, and we look on the money as well spent in comparison with some equally expensive holidays on the continent or elsewhere further afield.
Yes, cruising is expensive, or looks it when you read the brochures, but there are plenty of ways to cut prices down considerably, like booking your next adventure well before the start date (we booked our Norwegian cruise on the Arcadia before we docked at our home port of Southampton), or at the last minute, if you can stump up the full cost straight away without needing a long time to save up.
It also pays to shop around among the travel agents - as with all holidays, discounts abound in the cruising sector. We found out about this by talking with seasoned cruisers on our first voyage, and a glance through the adverts in the Sunday papers will give you some idea of where you can go and how you can pare down the cost.
And when you consider what you get for your money, you are generally on a bargain comparing costs with those in a five or six star hotel, to say nothing of West End style (and quality) entertainment every night of your voyage, up to date films, umpteen bars and restaurants, swimming pools and everything else you need to make leisure very enjoyable indeed, all included in your overall price.
Drinks are generally extras in both bars and restaurants, but prices are cheaper than on shore. The expensive extras are the shore excursions, but at most ports of call there are ways of avoiding these, unless you are a culture vulture and really need to see all these ruins , baroque churches and markets (a market is a market is a market - not a not-to-be-missed holiday destination!).
We went the whole hog on our first cruise, booking all the tours we fancied, and returned to the ship most times tired out, our brains swollen and aching with information - historical, cultural, architectural and geographical - that was hurled at us non-stop on long bus-rides and even longer-seeming walks around bustling cities and ruin sites. The tour guides were literally mines of information and no doubt did their job well, but we found it just a bit much.
On our second cruise this year we only signed up for one tour, to Florence, which was well worth while in that once in Florence, we were left on our own for four hours to wander as we pleased. Much better, just as informative if you look for the tourist offices and their brochures, and much less tiring.
At the rest of the ports of call, we simply used the shuttle buses or tenders provided by the ship and spent the day at the nearest town, port or fishing village pottering about, which suited us much better. But for those who do enjoy learning while on holiday, the tours are very good - they are just not our idea of fun.
And if you do not feel like wandering about at any particular port of call, staying on the ship is a welcome alternative. There is more than enough to do, if you want to "do", and doing nothing (which is one of my favourite pastimes these days) is an enjoyable alternative.
llness seems to be the luck of the draw. Remember that on these big ships there are up to 2000 passengers and 900 crew. That's a lot of people, any one of which can bring a bug on board. We found both ships we travelled on did their utmost to cut down these risks. You could not get past the sentinels at each and every entrance to the restaurants without having a dollop of anti - bacterial glug squirted into your hands, toilets and washrooms were kept absolutely spotless and sparkling, and it is difficult to think of what else they can do to prevent these outbreaks which have occurred on some ships. They are indeed distressing, but the same things happen in holiday hotels occasionally - they just don't grab the headlines.
As for seasickness, again we were lucky. Both ships were very big and rode the ocean swells with very little effect on us, even (on our first voyage) after passing through a violent thunderstorm in the Bay of Biscay, where the white horses were galloping about merrily. On the other hand friends of ours were caught in a similar storm in Biscay and sea sickness was a big problem. But again, both ships we travelled on had very efficient medical teams (doctors and nurses) on board .
We chose the ships we used because they left from and returned to Southampton, which cut out the hassle of flying. Depending on the destination you want to reach, you may have to fly to join your ship - the Caribbean for instance, South America and other further flung areas, but the brochures are very detailed in the information they give, and if you don't mind flying the world is literally yours to travel.
Now is a good time to start looking at the brochures - the 2007 ones are available now and some of the discounts you can get by making up your mind early are really worth while. But beware - once you have been on your first cruise you will find it very difficult to avoid going on another!
Poem by John Plumridge Jan 07
A Long time Since…

It's sixty years fast flown, since brushing through
wild grasses tall, cross fields of buttercups,
their yellow faces looking at the sun,
where languid strolls in Summer's spree,
meant heaven to me.
A brook, with there about a myriad of living things.
The voles and frogs and sticklebacks unbound
to ply an aimless way along the stream,
by meadows sweet where bovines rest
and dressed with eggs, a plover's nest.
The flash of daylight stars as waters dance
their chuckling way across the stones and run
their course to sea, while even now do run.
Till when ? Well, one just could not say,
longer than I run my way?
Those days were long with evenings soft and warm
as all of nature joined the passive fair,
each displaying colours in the complementary light.
Gave time enough to lean on five-barred gates
pondering how life equates.
Saw too a swain and maiden-shy with dreams.
Mere words no match to well describe their heart's
desire, that down the years most others felt,
as passions flared and lips brushed there,
love's magic filled the air.
The sounds of Evensong. From out the church
old well remembered hymns that softly set
a peaceful ambience in heart and mind,
came readily to serve and ease away
the petty trials of day.
Then fell the greying of that gentle dusk
as moths aflutter, took to fly their spell
on dusty-painted wings, though never knew
the unknown dangers of their heedless way,
as squeaking bats and night-owls found
a fond repast, abound.
Long gone from sight those precious things that saw
me blessed for knowing well the gifts of God.
All yet hold station in their way as I have done
these many years for still are there I find,
within the solemn silence of my mind.
---

Index Page To view the whole site please click on >> SITE MAP Next page: Ebook Readers

_________________________________________________________________________________________________________________________________________________________________________