What's new in Personal Computing
Google has released two new Google Home smart speakers. The $49 Google home mini. The Home Mini is the size of doughnut; is covered in one of three fabric colours (chalk, charcoal and coral). It is designed to bring Google assistant into every room in the house. The Home Max is $400. It measures 336.6 x 190 x 154.4 mm and emits room-shaking sound. It also adjusts its sound based on its location in a room, and it can hear "OK, Google" voice commands even when playing loudly.(must have better ears than me then!)


They are also bringing out new ear buds which can not only bring music to your brain but can translate 40 languages in real time ! $139


Microsoft has updated its flagship operating system (Windows 10) so hardware devices and software can tap into augmented and virtual reality technologies. With the software upgrade, its fourth, Microsoft also announced plans by computer and virtual-reality headset makers to introduce new hardware for businesses,consumers and video gamers to take advantage of so-called "mixed reality" features in the software release.

Mixed reality is the term Microsoft uses to describe software that covers both augmented and virtual reality (VR)
Augmented reality overlays text, sounds, graphics and video on real-world images that users actually see in front of them, while virtual reality creates entirely computer-generated worlds

The multimedia content can be viewed on computers, TV displays, smartphones, tablets or, in the case of virtual reality, on dedicated goggles. Microsoft plans to target these features first at advanced video game players using VR headsets, with business applications to follow, officials said.


Microsoft's push comes as the U.S. tech giants - Microsoft, Google, Amazon, Apple and Facebook, along with China's Baidu - increasingly battle to make augmented reality, together with artificial intelligence and cloud-based services, into the next computer platform.

As well as gaming and entertainment there will be applications for communications, manufacturing, fitness, health and retail.



Microsoft

has moved to a roughly six-month release cycle for feature updates of Windows from its three-year release cycle for disk-based versions of its operating system software.


The company also announced a range of devices from key hardware partners ready to take advantage of mixed reality features in the Windows 10 update available in mid-October from vendors including Lenovo, HP Inc, Dell, Acer, Asus and Fujitsu.




Microsoft's new software release shrinks the laborious set-up of VR headsets for users to around 10 minutes, down from two to three hours (!) now and helps cut the costs of headsets, in a step towards making such technology more mainstream.



Other new Windows 10 features include a refreshed Photos app and the capacity to save files up to the cloud using Microsoft's OneDrive service, without consuming local storage space. Win10 will also offer "Game Mode", which allows video gamers to devote the full processing power of their computers to what they are playing, as if it was an Xbox game console, the company said.

Snapchat Spectacles After Google appeared to given up on Google Glass (but have now started limited sales or a new model), the latest attempt to create something similar is by the Snapchat company. They can take ten second video clips by tapping the side of the glasses. Bluetooth enables the clips to be downloaded to your smartphone or they can be uploaded to the Snapchat site, where they can be edited. The glasses are recharged by a container which arrives with them. The spectacles can take a few clips before they need to be recharged. Conscious of Google Glasses bad press on the question of privacy and voyeurism, the new glasses display a light when a video is being recorded. From £125, on line or from self service booths which are appearing here and there in major cities.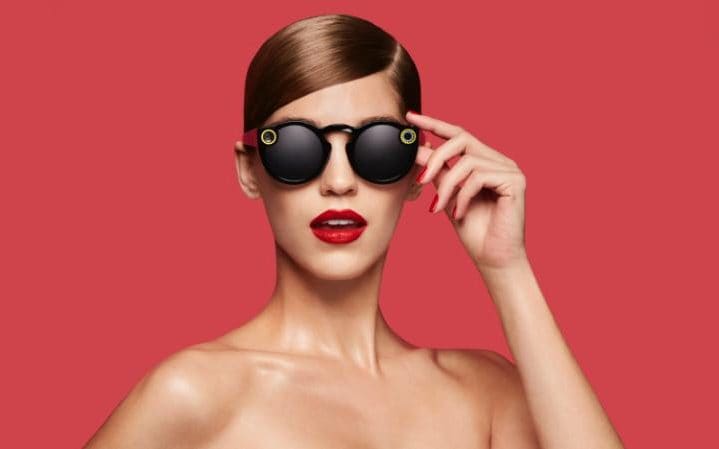 I cannot see the the current model will do anything for my pet idea for deaf people to be able to SEE what people are saying. Maybe in another ten years (when 20% of the population will be deaf) the idea will resurface and someone will say : " Why didn't someone think of this before ?"

I was pleased to read that BT have launched a much cheaper Basic phone and broadband scheme for people who qualify (on benefits). See HERE

Be My Eyes App and volunteers help blind people This is an app that is now being used by half a million people who can be called by blind people using their smart phone or tablet . See the BBC video for a fuller explanation magazine-39056979

Connecting you PC or tablet to your TV Google produces a 'dongle' which enables you to see whatever you can view on your PC or tablet and see it on a television (providing it has an HDMI socket - all modern TVs have this) You can connect some tablets and laptops via a cable if they have an HDMI socket. But some (including Apple tablets) do not. This 'dongle' called Chromecast, enables you to do this wirelessly from most tablets . The latest version on the Chromecast is £30. It still requires you to have wi-fi enabled and there is a setting up procedure. But once set up you can watch many films and Youtubes, making your ordinary TV into a (fairly) smart one. See https://youtu.be/Bw0oAxuN4PQ?t=31



Dating fraud record

The figure was a record £40 million for the UK alone. Which is why you never see a dating advert on this site !

Amazon is to add Artificial Intelligence programs to the Raspberry Pi (the tiny computer used by geeks as the basis of many developments style="font-weight: bold;">[Google's] survey mentions face- and emotion-recognition and

speech-to-text translation, to natural language processing

and sentiment analysis, the firm has developed a lot of technology in the fields of machine learning and AI. The tech giant also provides powerful technology for navigation, bots,

and predictive analytics.





Amazon Echo dot

(£49.99) and Alexa. Use voice

(even from a distance)

not just to order stuff from Amazon but also to request music, ask for a wakeup call or almost

anything.

Just be careful how you configure it. There are stories of kids requesting a load of stuff. And even a case where a TV announcer was quoting an instance of a child saying "Alexa buy me a ********** doll. And a

number

of households had a doll delivered ! https://www.amazon.co.uk/dp/B01DFKBL68/ref=fs_bis
For a demonstration see https://youtu.be/jgOjYy9sPFQ There is a useful setup video at https://youtu.be/u--lmSEywJg

Easier Insulin Injection
Fantastic news for Diabetics. NICE have approved the use of a device for administering insulin without injection. The device can be stuck to an arm or stomach and supplies the insulin when needed via a cannula into a vein. The device is programmed via a hand held controller the size of a smart phone. It calibrates the blood sugar level so that precise amounts of the drug are administered. It even takes account of activity levels It wirelessly communicates with an on line app which keeps a log of treatment which can be viewed by patients or doctors. Amazing stuff
Password free phones ?
Is that a dream ? And it will it come to a computer/ iPhone near you ? Google has a piece of software called Abacus. Abacus makes use of a phone's camera, microphone, and built-in accelerometer. It recognizes your face, your voice, the rhythm of your movements, and the way you type, combining many biometric measurements into a digital signature that uniquely identifies the authorized user of a phone. It also uses location information provided by your phone's GPS, another feature not found in desktop PCs. But so far it will only work on an Android phone. App developers will use the Trust API to access Abacus, which will be integrated into the Android operating system. Some of the applications already developed using Abacus are pretty impressive.



Nearby Bluetooth

.




Simply put, companies that want to advertise their apps or websites using Nearby deploy a tiny Bluetooth-based hardware device known as an

Eddystone beacon

. Eddystone is a protocol devised by Google to allow advertisers to find and communicate with your (Android) mobile phone as you walk by. If your phone can receive and process the "here I am" broadcast from one of these beacons, it can use the identifier that is broadcast by the beacon to fetch and display adverts. You would have to have Bluetooth turned on

Google ploughs on with their offerings. It is now possible to find stereoscopic photos via Street View and Youtube. On Youtube they are marked with symbol of a viewer. They are selling the simple self-assembly viewer called Cardboard (from £10). This enables you to slot in a smartphone and turn youtubes into something like Virtual Reality (VR)
Regrettably Google is retiring Picasa in favour of Google Photos (https://photos.coogle.com) Although very clever (intrusive almost) I have yet to discover the easy ways I have used for years to crop, brighten, annotate, email, print,arrange and generally improve my photos. I may have to find an alternative package for these jobs. Everyone hates change, including me.

Google photos Grabs your photos from almost anywhere. It then decides how you might want them displayed ! ASSIST shows things like Discover the day. Your photos from an arbitrary year long past. It makes animations of similar pictures, COLLECTIONS Groups your photos in the way IT thinks might please you, and adds Group titles. One group is 'Your Year in Photos'. Again not clear how they decide which of your years is worth recording. It may include videos.

P.S. Glasses for blind people. New technology will allow blind people to wear glasses which will tell wearers (audibly) what they are looking at. Facial recognition software will tell them who they are meeting (and a lot more about them... their kids names etc !) It could read a paper, tell them the number of a bus and how many empty seats. It is expected they will be available by 2016 and could be included in phone contracts.

New disks :
An iDrive is a standard 1-terabyte external hard drive, commonly used for backups. But it has the unique feature of Wi-Fi connectivity, so you can backup multiple computers (up to 5 at once) without connecting it manually to each one.

Solid State disks (SSD) are faster than spinning hard disks. These are beginning to replace traditional hard disks, especially in small, slim netbooks. They also use less power, so batteries last longer.. They can be fitted in existing laptops but also in desktops, though the common 2.5" form factor versions would need an adapter as most traditional hard disks are 3.5" . There are 'hybrid' versions with 1 or 2 Tb capacity of traditional space but with, say 8gb of flash (Nand) memory, which speeds up response rates considerably,

Mastercard are experimenting with alternatives to passwords. They include facial, voice and fingerprint recognition and even heartbeat ! MasterCard is reportedly partnering with Apple, BlackBerry, Google, Microsoft and Samsung to use their devices in the trials.

IBM said chips made using 7nm components should start appearing in computers and other gadgets in 2017-18. An entire chip made using 7nm components would have about 20 billion transistors ! How many transistors are there in the human brain ?

Memory chips get ever smaller but with greater capacity. Though still quite expensive this 128gb chip is so small a sneeze would blow it away !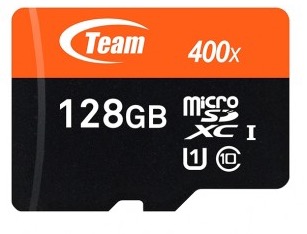 Verizon is to buy out AOL for $4.4 billion. Hopefully that will pull the aging ISP out of the doldrums
Apple is to help older Japanese with iPads. Why not ALL old folks places ? They have money to burn. http://appleinsider.com/articles/15/04/30/apple-to-aid-japans-elderly-with-ipads-in-latest-fruits-of-ibm-alliance
I think the TED http://en.wikipedia.org/wiki/TED_(conference) talks are very interesting and often introduce new concepts
Microsoft's Internet Explorer replacement, Edge, strips out a lot of dead wood from Internet Explorer in order to make it compete with other browsers. IE will then just become a distant memory.
Google say they will prevent bad alternative software to gain high spots on the search pages. You know, when you search for the good stuff like Ccleaner or Malwarebytes and it appears about fifth down the list (probably because the rotten programs paid for the privilege of being higher). This will prevent many people getting the wrong software. Let us hope all the browsers follow suit.
Good news : the Ramnin blaggards have been disrupted. They were responsible for infecting millions of Windows PC, with the sole object of getting into bank accounts. Although most of the PCs affected are in the USA and India, if you are concerned, Microsoft has issued instructions how to check for and clear this malware http://windows.microsoft.com/en-us/windows/detect-remove-ramnit-virus
Various devices are now available to help people keep an eye on elderly relatives who live alone (as long as they agree)
See www.myageingparent.com/
With a quick search of the internet showing refurbished Windows 7 machines selling for as little as £100 it really is time for people to 'bite the bullet' and upgrade from XP and Vista. Version 8 had a bad press and has failed to be taken up by the majority of users. By 2018 I still prefer Version 7 to 10. If you have moved to V 10 be aware that you machine probably still has the old Windows cluttering up the hard disk. It amounts to several Gb of space

Step 1: Click in

Windows' search field, type Cleanup, then click Disk Cleanup.
Step 2: Click the "Clean up system files" button.
Step 3: Wait a bit while

Windows

scans for files, then scroll down the list until you see "Previous Windows

installation(s)."
Google have stopped selling Google Glass. "Sales were pretty much a failure," says Brier Dudley, technology columnist for The Seattle Times. Google Glass. He says that Google will try a new model later this year, which will be "more discreet" and "less obnoxious". It was frustrating to use says Mr Dudley, but at least it got software developers thinking about the technology.
Fed up with paying ridiculous prices for ink cartridges ? Hewlett Packard are proposing a new method. You pay from £1.99 a month for 60 pages (regardless of type). After that the printer would stop unless you pay for a top-up. If the ink runs low you would be sent new cartridges as part of the deal. But HP are ensuring hat A|LL their new printers will NOT work with refilled cartridges. So you have to pay their prices or retire the HP printer in favour of one that will. That is usually the cheaper alternative even in the very short run.
BT and Huawei have developed a data transfer mechanism so efficient (3Tb/second) it can transmit the equivalent of 100 uncompressed HD films in one second. That's fast
In Dubai the cops are being given face recognition software so the wearer can recognise people. I could use this !
Since it took over the Nokia handheld business, Microsoft has a smart phone (the Lumia 630, which runs a form of Windows but it has now released the X2. This is an improvement on the Nokia X. Bigger screen, selfie camera, better battery and 1Gb of memory - and all for £80. And, guess what ? it runs under Android, not Windows. One does begin to wonder whether the eternally insecure Windows will eventually be beaten into second place by Android versions. Android is free and supported by many free or cheap apps.
China has banned later Windows for official use. In this case it is not like the old days when anything Western was under suspicion. It is that, with Microsoft having let down a quarter of their users (still on XP) they are seeking more solid ground in future. They are still, wisely, approving Windows 7 but are looking towards non-windows operating systems such as Ubuntu
Dash Cams or Car cameras that fix to your windscreen record what is happening in front of you and can be useful when giving evidence whose fault it was. Even if your insurer doesn't reduce the cost of your policy, being able to prove it was the other person's fault could save you hundreds in higher premiums. They continually record and the better ones react to a crash because of a motion sensor. From £30 - £100.
Microsoft has launched a larger Surface Laptop. http://www.bbc.co.uk/news/technology-27485419
MU-MIMO WTHeck is MU-MIMO. It stands for Multi User Multi Input Multi Output. Qualcomm says that their new chips will avoid the slow down in routers and other devices that results from Multi use. Currently when you are in an hotel or in a restaurant your connection to the net is in contention with other users. This imperceptibly slows your access.
Microsoft has made Word, Excel and Powerpoint apps available to the iPad and promises them for Android. But, instead of charging a large one-off amount for their Office Suite, Microsoft's new technique is to charge an annual fee (per machine of course). It remains to be seen whether this will solve Microsoft's evident problems in view of the much cheaper Apps now available on pads
Both Apple and Microsoft are working on in car facilities which would use a car's 'infotainment' system to display screens and allow phoning, e-mail Sat/Nav etc
Google and Facebook are both experimenting with facilities to enable access to the net from the stratosphere (around 12 miles up) Google prefers the idea of balloons (they term the 'Loons'. Facebook is considering solar powered 'drones', which can fly indefinitely and have more control. They both have an eye on populations that are not well served at present, such as Africa, Asia and parts of rural USA.
Siri on an Ipad. While Siri on an iPad is very clever, it is dependent on programmers to anticipate what you might ask. If you ask it "who are Manchester United playing next week? ". You will get an accurate audio response giving the team, time and location. Even if you ask it the height of Ben Nevis you get an accurate spoken answer. But if you ask it for information about something less well known such a as "What is the height of The Malvern Hills ?" it has to do a search and displays the answer, along with a map.But see my video at http://www.youtube.com/watch?v=Nz4_jwr6HNE&list=UUpZOLbW4dN9BgUwZJQ8nXXQ

Researchers are trying to improve upon this by taking into account other factors - some of them available such as the tone and pace of delivery of the speaker. More can be gleaned about computer users, such as their age, sex, location, the time of day, the local weather, their interests and buying habits and much more. The iPad is constantly 'learning' things, such as how I spell names of friends etc. This sort of information is already being used by marketing companies and could make Siri-like programs much more sophisticated. After all, it has access to more information than any of us can hope to remember and they will, in the future, begin to 'personalise' their responses. "Where can I get a meal near here?" is likely to get "well, I know you like rare steak, as you had one last week, so I suggest Fred's Place on 6342178" or, maybe, "you can't afford to eat out this week, so I suggest you stay home and take that £2 ready meal you bought last week out of the freezer" !
I do not intend to stop rabbiting on about Speech to text as a way forward for deaf people to understand what is being said. I conjectured (ten years ago) that the time would come when the computing power to convert speech to text would not necessarily be have to carried with you. The speed of transmission to a big computer somewhere and back to you (and your speech recognition glasses, 'pad' or phone) if not immediate, is not far behind. After all, how long does it take for you to Google a question and get the answer ? Now I understand that, with Apple's latest speech recognition program, you can choose whether the recognition is processed 'in the cloud' (i.e in a big computer) or locally on your own machine. They reckon the Cloud processing will be more accurate. This is because it learns things about you:. How to spell your name, your city, your wife's name etc. In fact they are even COLLECTING all this information about you ! Shades of the spying scandals. But my little mini iPad is equally intelligent and learns all those things, too. So maybe I don't need the Cloud ? Well, if I am walking around, and want to SEE what you are saying, I will need to connect to some sort of CLOUD, rather than my router. But, make no mistake, folks, it is coming and one day I WILL be able to see what folks are saying.

Interesting new device. See :https://www.leapmotion.com/ A small box connected to the USB port of an Apple or PC. With a wave of a hand or lift of a finger, you're about to use your computer in a whole new way. The Leap Motion Controller senses how you move your hands the way you naturally move them. So you can point, wave, reach, and grab. Even pick something up (on screen) and put it down. $79.99 plus software.
Microsoft Xbox One is a powerful piece of kit and one wonders where computing will go next. It connects to a TV and although designed primarily as a Games machine (with sophisticated games costing £40 and £50 a throw) it does so much more. It has a feature a little like Siri where it responds to commands such as "Xbox on" and much more besides.. Its 'Kinect' feature can even detect and recognise people in the room. The Xbox has a massive (8gb) memory and 500gb mechanical (not solid) hard disk. It has an integrated router and naturally connects to any digital TV. But Microsoft are looking to their cash flow. They are talking about linking games to specific consoles (preventing a second hand market) and adding advertising - even paying users for viewing adverts. The existing Xbox 360 games will not play on the new one, which also includes a Blue-ray player. Skype will be integral. There is also the possibility that the console will include game projection, meaning that the edges of the game scene will appear on your living room walls !
Although I don't play such games I can see that they are often in the forefront of developments (because it is profitable). Things like speech and motion detection develop because of games. Disabled people can benefit from using a computer with gestures or even eye movements and blinking or talking.
I have just dictated to an iPad with a Bluetooth microphone to an iPad Mini and the result was near perfect. So what? So, it brings me a step nearer my dream of using such equipment to enable deaf people to SEE what people are talking about. This is the actual size of the microphone and it can be worn inconspicuously over either ear. The speaker just taps the 'on' button and speak. The deaf person would see what they say ion their phone or tablet..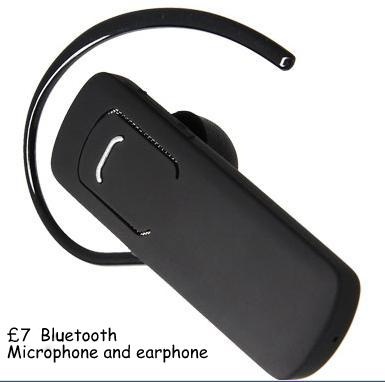 China is working with Ubuntu developer, Canonical, to develop its own open source operating system. Ubuntu is a popular version of the Linux Operating system. "Open Source" means that, unlike Windows and Apple's operating systems, anyone can access the code and change it to suit their own purposes and no charges are made.
What is a "Phablet"? This year will see the competition between Apple and Samsung for the biggest supplier of mobile phones. The Samsung has a 6 inch screen as against the iPhone's diminutive 4 inch. The choice is viewing a video on an iPhone as opposed to holding a six inch 'tablet' to your ear, to make a call. Well, I suppose you can use an earphone plug with an attached microphone.
I never cease to be amazed at what apps are now available. I can tell my (mini) iPad to "Time my egg to four minutes", it answers me and sets the alarm. with a countdown to blast off. Daughter has an iPhone app which, when she is jogging, tells her her speed, time, route, distance and how many calories burned ! Most smartphones can now be used as a Sat Nav with spoken directions

Wireless hard disks ! The Seagate Wireless Plus 1 TB Mobile Device Storage has Built-In Wi-Fi Streaming. That opens up a lot of possibilities.

Passwords are a pain. I have a printed sheet of them and still find I am getting refused with what I feel sure is the correct one. Google (as usual) is heading the field in how to make accessing all your gadgetry - and bank account - more secure. See http://www.wired.com/wiredenterprise/2013/01/google-password/?cid=5394494 One day it could be a ring on your pinky or a wink of your eye! In fact iPhone X uses facial recognition.

A new mobile phone under development has a normal colour screen but on the other side is a low power paperwhite 'E-ink' screen which, like a Kindle, uses hardly any power at all. Which is good as powerful colour phones use batteries very quickly.

Microsoft bought Skype from Ebay in 2011. As it does all of what MSN/Live Messenger can do, Microsoft has decided to retire MSN/ LiveMessenger, transferring users to Skype
Disk drive R.I.P? As I forecast many moons ago Apple's new iMac, its flagship desktop computer, was released with no disc drive. Just a Solid 'disk' (SD) This marks a trend that has already begun on some laptops, like Apple's MacBook Airs, and of course with mobile devices like smartphones and tablets. "Over time, an optical disc will be as much of an historical curiosity as a floppy disk.. According to Apple, where sleeker, thinner designs are always en vogue, dumping the disc drive was a no-brainer as SDs get ever cheaper (and quicker).

An instance is the Google (Samsung) Chromebook.See http://www.google.com/intl/en_uk/chrome/devices/#utm_campaign=en&utm_source=en-hpp-em-uk&utm_medium=hpp Chromebooks boot in seconds, have apps built-in, and back up your stuff safely on the Cloud. With 3G phone connection and all-day battery, you use them anywhere and everywhere so you will not be tied to a WiFi connection.
Microsoft is confusing us all again. Feeling the pinch from Gmail, Microsoft is to retire its creaking old email program, Hotmail, despite it having 350 million adherents. They are being migrated to a popular new email program Outlook.com. So, they have tried to kill Outlook Express by omitting it from Vista onwards. People started to use Msn.com, then Live Mail, now this. Surely there are other words without repeating 'Outlook', which stays as their premier email program, as part of the main Office Suite (but not the cut down Office suite, which merely has Word and Excel ( plus adverts to make up for their lost income)
Google has introduced video chat. All Google+ and now Gmail users can download a small app to enable this while they are emailing. http://www.google.com/talk/
Touch screen PCs are really here. I was mightily impressed when I was asked to set up a 21" Lenovo all-in-one touch-screen PC. £499 from PC World. 4Gb RAM, 1TB hard disk, camera and speakers. You soon get used to tapping the screen to open programs. Great for someone with limited space.

Oct 2016 Google's Android software, which is used in many devices, especially mobile phones and many tablets is being developed at a remarkable rate. Hardly before its "Ice Cream Sandwich" version as been installed the next (strangely named) version : "Jelly Bean" was released. This is claimed to be faster but also includes some astonishing features e.g. allowing you to dictate to Apps, even offline; "Beam" allows faster transfer of music and pictures; "Now" will tell you the state of traffic or the time of the next bus and "Places" will tell you about nearby restaurants etc. Initially it will be installed in Google's answer to the iPad, The Nexus, uses an OS called Marshallow. Version 5 was Lollipop and 4.4 was Kitkat. Let us hope it will be introduced into your 'fridge to tell you what is approaching its eat-by date (or has already gone green and furry)
I predict that free wifi, which is very cheap to provide, will become commonplace everywhere within a couple of years, not just in the occasional restaurant. I was surprised to be able to connect my iPad, without a password, at a tiny airport. But you have to be careful in such situations, especially if you fail to log off from emails etc.
By 2016 there were 57 cities in the USA with free Wi-Fi
Also, the range (distance) of WiFi will increase. For instance, in the USA they are selling this receiver, which is said to pick up wifi up to a mile away !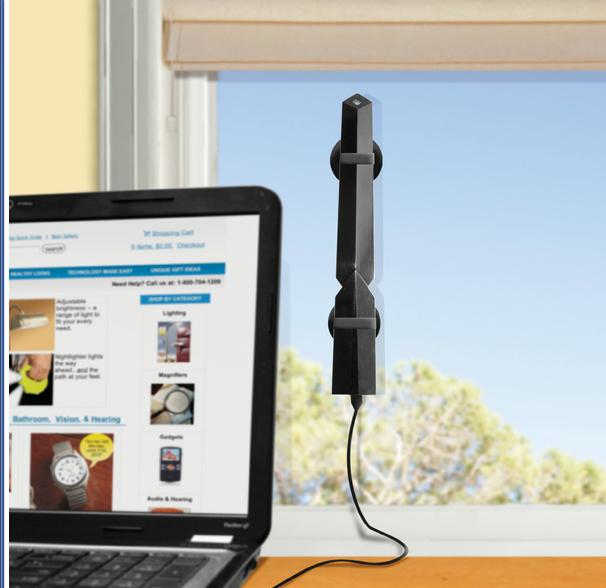 Google Maps : Not only give you directions how to get there but includes street level photos of every junction !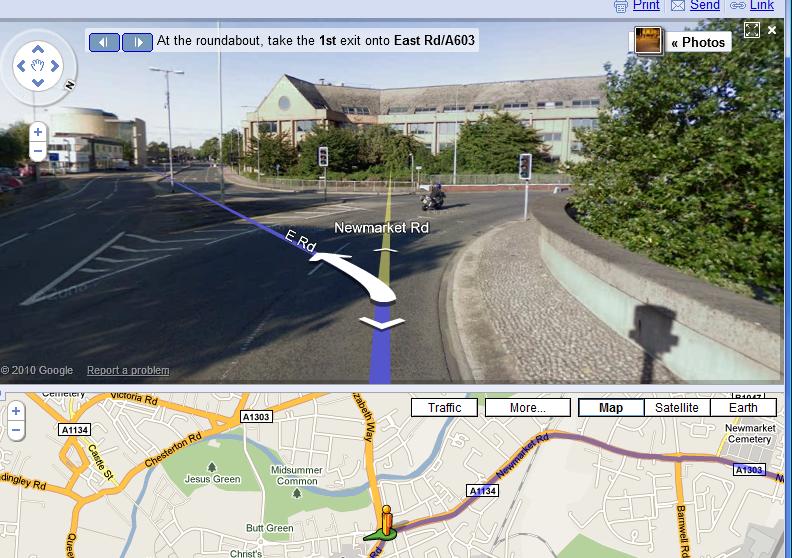 ---
Site Navigation Links :- Please click on SITE MAP
---