A Rich Seam - the Scottish Borders
---

I worked for a year in the USA, (1954-55), initially on a farm of a distant relative, Dale Hartman, of Hoddom Farm, Wheatland, Illinois

The farm was named after the area and castle near the Pat(t)erson country in Scotland. A massive emigration of Patersons took place to Illinois in the early 1800s.
Hoddom Castle is now used as a camp site and is associated with a 9 hole golf course.
Why a rich seam ? While investigating the history of Hoddom I came across the following interesting facts.
1) Robert the Bruce, the great, great, great grandson of King David 1st of Scotland, was born at Lochmaber, four miles west of Lockerbie.
2) William Paterson, the founder of the Bank of England was also born near Lochmaber.
3) Thomas Carlyle, famous mathematician and writer was born at Ecclefechan, a mile or two from Kirtlehead and was a friend of the Paterson family.
4) St Mungo established a monastery at Mungo in Hoddom. He became a bishop and founded Glasgow, of which he is the Patron Saint. One of the early Patterson settlers in Illinois was called Mungo and there was still a Mungo Patterson there when I lived there, who I met a couple of times.
The map shows the area in Dumfriesshire from which the Patersons emigrated. The original farm is still situated at Kirtlehead (marked)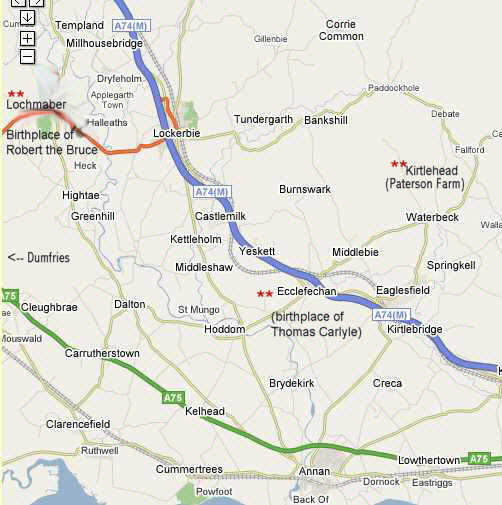 It was the Carlyle family which built the original Hoddom Castle. After the Norman Conquest of England (1066) the family had been invited over from Normandy by King David I of Scotland in the name of De Karliolo. This family was settled in Hoddom ( de Hodelm) and Robert de Karliolo who was born there in 1139

No history of Hoddom would be complete without the mention of Irvings.. The chief of the Irving clan had his tower at Bonshaw on the banks of the Kirtle and they steadily built up their lands in that district. By the fifteenth century they had expanded into Hoddom and became a separate branch of the clan under their own recognised leader. They absorbed much of the Hoddom lands of the Carlyles, who were falling on bad times. In 1420, Archibald, Earl of Douglas, joined the Scottish Legion in France, with a force composed entirely of Borderers. Among this force were the Hoddom Irvings, and their leader was known as le Duc, signifying leader but not regarded as a title, but for 200 years it was applied to the head of the Hoddom Irvings. This accounts for such local names as Duke's Wood, Duke's Pool on the Annan. Other Irving holdings were at Pennersax, Whitehill, Luce and across the river at Turnshaw and Trailtrow. The lrvings of Trailtrow had the duty of maintaining the fire on Beacon Hill, before Repentance Tower was built, and for this duty they were given the adjacent farm of Ward Park. In 1552 Rychie Irwin, called Duke, was sworn to "defend the Kynges Majestie" and had 127 men. The total clan strength then was 431.

John Maxwell owned the castle during the 1500s and when he died in 1582 and the castle passed to his son, then from father to son till about 1627, when the last Lord Herries, John Maxwell's great grandson, sold it to Sir Richard Murray of Cockpool. This family of Murray was afterwards created Earls of Annandale and the castle said to be owned by John, Earl of Annandale in 1637. His son James married a Carnegie of Southesk and conveyed the estate of Hoddom to David, Earl of Southesk about the year 1653. The Southesk family sold the castle and Barony of Hoddom to Mr. John Sharpe in 1690. In 1832 a General Sharpe added a wing to the design of a Mr. Burns and after the purchase of the property by Mr. Brook of Huddersfield in 1877, another wing was added. These 19th century additions have mercifully disappeared. The castle was occupied by the army during the Second World War and has been unoccupied since then, except for its use in connection with the camp site.

The toilets in the castle are something special !

Other notables from the area: (Information from Wikipedia ) Click on the links:

<![if !vml]>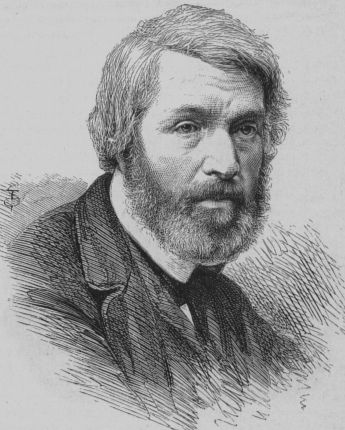 <![endif]>was born in Ecclefechan, Dumfries and Galloway, and was educated at Annan Academy He was influenced by his family's (and his nation's) strong Calvinism. After attending the University of Edinburgh, Carlyle became a mathematics teacher, first in Annan and then in Kirkcaldy, where Carlyle became close friends with the mystic, Edward Irving. In 1819 - 1821 he lived much of his life at Craigenputtock, a beautiful house in Dumfriesshire, where he wrote many of his works. He often wrote about his life at Craigenputtock, "It is certain that for living and thinking I have never since found in the world a place so favourable.... How blessed, might poor mortals be in the straitest circumstances if their wisdom and fidelity to heaven and to one another were adequately great!" It was the Carlyle family that had, many years before built Hoddom Castle.
Robert I de Brus (Robert the Bruce) 11 July 1274 – 7 June 1329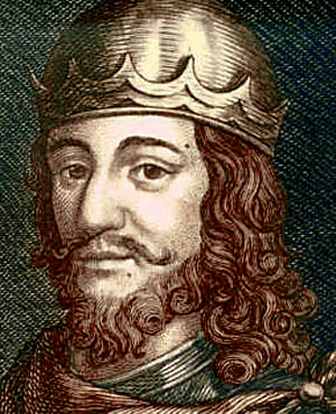 was King of Scots from 1306 to his death in 1329 . He was probably born at Lochmaber, a small town in Scotland, four miles west of Lockerbie, in Dumfries and Galloway.
<![if !vml]><![endif]>His mother was by all accounts a formidable woman who, legend would have it, kept Robert Bruce's father captive until he agreed to marriage! From his mother he inherited the Gaelic Earldom of Carrick, and through his father a royal lineage that would give him a claim to the Scottish throne. Although his date of birth is definitely known, his place of birth is less certain: it was either Turnberry Castle in Ayrshire, or Lochmaber in Dumfriesshire.
Although his paternal ancestors were of Scoto-Norman heritage (originating in Brieux, Normandy), his maternal ancestors were Scottish-Gaels, and he became one of Scotland's greatest kings, as well as one of the most famous warriors of his generation, eventually leading Scotland during the Wars of Scottish Independence against England. He claimed the Scottish throne as a great-great-great-great grandson of David I of Scotland.
His body is buried in Dunfermline Abbey, while his heart is buried in Melrose Abbey. His heart was to be taken on crusade to the Holy Land as a penance for the murder of a competitor for the throne of Scotland but only reached Moorish Grenada. The heart was brought back to Scotland and was buried in a casket at Melrose Abbey, according to his wishes. It was was found and reburied quite recently. The film "Braveheart" was about a different Scottish patriot, William Wallace, of the same era.
As early as 1160, the Anglo-Norman de

Brus

(Bruce)

family,

had become the Lords of Annandale. Robert de Bruce, Lord of Skelton in Yorkshire (some references say Cleveland), was a notable figure at the court of King Henry I, where he became a close friend of Prince David of Scotland, that monarch's brother-in-law. When the Prince became King of Scots, in 1124, Bruce obtained from him the Lordship of Annandale, and great possessions in the south of Scotland. (de Brus was nevertheless buried at Gysburn, the place of his birth)
Sir William Paterson. is not KNOWN to be a relative but was born in 1658 just 'down the road' from 'our' area, in the same village, Lochmaben, in which Robert the Bruce was reputedly born. His early travels in the Caribbean as a young merchant instilled in him an entrepreneurial zeal. It also enabled him to amass a fortune, which he invested in Dutch banks.
He was an exponent of free trade decades before Adam Smith rewrote modern economics with The Wealth of Nations. He wrote "Trade will increase trade and money will beget money, and the trading world shall need no more want work for their hands but will rather want hands for their work".

Though he was very famous in his time there is just one portrait of Sir William, which the founder of the Bank of England posed for in 1708, about a decade before he died. He had an interesting career, and was the chief architect of a scheme to establish an independent Scottish community in Darien (Panama) It turned into a disaster. The immigrants were ill equipped to cope with a mosquito infested jungle, were harried by the Spanish and given little support by the English,. The adventure was doomed from the start. He returned to London 'a broken man'. Nevertheless, he recovered to play an important part in the 1707 Act of Union with England and was eventually reimbursed for his massive financial losses. But the financial rescue of Scotland by England put them under an obligation, from which they have still to recover !

Robbie Burns. The famous poet and iconic Scotsman, died in 1796, aged 37. His last years were spent in a house (now a museum) in Dumfries, 'our' local city

More on our branch at http://www.staff.ncl.ac.uk/ian.paterson/index2.htm

Keith Paterson, Newmarket, UK, June 2007 (rev 2009)
---
Site Navigation Links :- Please click on SITE MAP
---