Genealogy
---

2017 : The most recent list of genealogy links from Bob Rankin is as follows : (as well as Ancestry.com)
http://www.rootsweb.com, http://www.usgenweb.com, http://www.worldgenweb.org, http://www.liveroots.com/ http://stevemorse.org/, http://www.ellisislandrecords.org, Findmypast has taken over many of the sites below.
Software :
http://www.FamilyTreeMaker.com
Genealogy Tools is a website dedicated to Genealogy Software for Mac & PC.

http://www.uk.mundia.com/gb/ Mundia is part of Ancestry.com. It is quite amazing how this has now developed and contains many details, including photos. You can register free but obviously have greater access if you pay. The more family members contribute the easier it gets to build a tree.
Researching ones ancestry is very popular these days and the Internet has made the task much easier. This page is just an initial pointer for people who are making a start. There is even a regular magazine devoted to Genealogy on the bookshelves these days. See www.ancestry.co.uk
Ancestry.com is one of the most popular sites but to build up a record you have to pay and annual fee,(although you can go for a free trial initially) The basic fee ( £95.00 ) will get you as far as your own country but if you wish to research people in other countries the fee are higher. A Premium membership is £119.99 and Worldwode is £179.99
How to start ? You may be able to join a local Family History Society. See www.ffhs.org.uk.

Have a look at the government site This is the Family Record Centre at 1, Myddleton Street, London EC1R1UW. It is better to concentrate on one specific 'root' name and try to track this back as far as you can. In my case a great deal of the research was already completed and there is a five yearly reunion in the USA of people of the same name, all of whom who are related.
There is also a book entitled "The Genealogist's Internet" by Peter Christian £7.69
Here are some suggestions how to go about tracing people, alive or dead. First, try typing a name in various search engines such as Google, Yahoo or Firefox and look carefully at the links which are displayed. Obviously if you enter a common name you will get offered thousands of links, many not related to genealogical records. But, if you go through the list you will begin to find other people doing precisely what you are attempting to do.
The second thing to do is contact the Mormon site, www.familysearch.com. For religious reasons the organisers of this free site is attempting to record the names of everyone who has ever lived !
People who are seriously interested in undertaking personal family history research may wish to consider contacting the Association of Genealogists and Researchers in Archives (AGRA) or the Association Of Professional Genealogists (APGN), who are able to advise on family history research and who have a list of recommended researchers.
A while back a wrote a piece about The Borders (of England and Scotland) from where my ancestors came. You can find it HERE
Genes Reunited also say "View over 200 million names in family trees and search over 515 million census and BMD records from 1841-1911 for England and Wales."
There has been renewed interest in tracing money left by relatives. The BBC site at http://www.bbc.co.uk/programmes/b007nms5 has videos of the most recent programs. The Government site on these unclaimed amounts is at http://www.bonavacantia.gov.uk/output/ Bona Vacantia means Vacant Goods, which, if unclaimed, goes to the crown.
The 1911 Census for England and Wales is now on line.
Accessing the 1911 Census.

You can now search fully indexed birth records for 1837 to 2006 on findmypast.co.uk which also has the UK 1911 census. Searches can be narrowed down to Counties in England and Wales.You can search before you join but to see a copy of a certificate you have to register with them. Costs are from £40 to £150. They are also working on indexing marriage records
The records have been input by findmypast.co. uk. There are two type of record: a Transcript and an Original Schedule. There is a charge for viewing. Not all information is included in the transcript. For example the information against married women of the number of children in the current marriage can only be seen if you view the Original Schedule. You can purchase credits for Findmypast. Once you have bought the credits from the main Findmypast site, you can then use them on their 1911 census site, www.1911census.co.uk for viewing the transcriptions and the original schedules. Do not buy a subscription - initially, transcriptions and schedules can only be viewed using "PayAsYouGo" credits; they are not covered by the Findmypast subscription packages. Customers who are already registered on Findmypast will be able to enter their username and password and use any Findmypast credits across both sites, the existingi site and the new 1911 census site. Findmypast say that later the 1911 census will also appear on findmypast.co.uk, which will then provide unlimited access to the records for a fixed annual fee but what's not clear is when that will happen; they say "later in 2009".
**Findmypast are still scanning and indexing the 1911 census across England and Wales in the order of the National Archives catalogue number, basically starting in London, moving outwards and upwards through the English counties, then the Welsh counties, and finally the islands and military establishments. This is not yet complete and it will probably be towards the end of 2009 before the entire census is available online. The counties currently available are Bedfordshire, Berkshire, Buckinghamshire, Cambridgeshire, Cheshire, Cornwall, Derbyshire, Devonshire, Dorset, Essex, Gloucestershire, Hampshire, Herefordshire, Hertfordshire, Huntingdonshire (no such place!), Kent, Lancashire, Leicestershire, Lincolnshire, London, Middlesex, Norfolk, Northamptonshire, Nottinghamshire, Oxfordshire, Rutland, Shropshire, Somerset, Staffordshire, Suffolk, Surrey, Sussex, Warwickshire, Wiltshire, Worcestershire and Yorkshire West Riding (apart from two volumes covering parts of the Knaresborough and Doncaster areas, each affecting about 1500 individuals).
Outstanding are Durham, Cumberland, Northumberland, Westmorland, Yorkshire East Riding and Yorkshire North Riding in England, all the Welsh Counties, the Isle of Man, the Channel Islands, the Royal Navy and finally Overseas Military Establishments.
************
Government plans to give free access to all Births Marriages and Deaths from 1837 to the present day have been delayed, with only 130 million having been scanned
I hear that libraries usually have free access to the records of Ancestry.co.uk (which is virtually the same as Ancestry.com ) So, if you want unlimited access do visit your local library.
If you are searching for people who you think are alive take a look at Bob Rankin's page HERE for free search programs.
People are becoming more interested in DNA testing and its relationship with genealogy. Interesting information on this complex matter is held at
http://www.familytreedna.com/ (American). It certainly would be interesting to hear whether your ancestors came from far off lands. Of course this research is bound to cost cash. The above site quotes from $129 to $489 depending on whether the Male (Y-DNA) or Female (mtDNA) line tests (or both) are ordered.
A company in London http://www.dna-bioscience.co.uk/ provide a service with prices starting at £159. But their service appears to be more concerned with 'paternity proof'. Ancestry.co.uk is now providing a DNA checking service for £74.
Another search service for people thought to be in the USA is http://www.intelius.com/. A friend found a long lost sister and whole new family that way !
Get a program. e.g. Family Tree Maker by Broderbund, Roots Magic 1, Brother's keeper, Heritage Family Tree, which can be bought on the net or from a computer store. There are many others. Apart from the program, which should help you keep the data in order they mostly contain a large number of disks with millions of records, admittedly many are those from the U.S.A., where genealogy is particularly popular. The programs will also point you to places on the 'net' where you can get more information. A useful link for British oriented software is www.my-history.co.uk
If you require copies of certificates you can contact www.ukcertificates.com but there is a charge
Another good search site is at http://www.tracesmart.co.uk/ Again, it costs to join
http://www.linkedin.com/ is mainly for business networking and many are on the other side of the Atlantic. It is free to join
The 1901 Census for England and Wales. One of the main sources of UK information is the census. However, information is not published about these records until 100 years after each census. The 1901 Census (England, Wales and the Channel Islands), is now available from http://www.1901censusonline.com/ Jan 09 The 1911 Census for Great Britain is now on line. See http://www.1911census.co.uk/Content/default.aspx?r=24
What does it cost? Searching the index is FREE. Viewing transcribed data costs 50p for an individual and then 50p for a list of all other people in that person's household. Viewing a digital image of the census page costs 75p.Payment is by Credit or Debit Card. .A credit card session will last for 48 hours but in this period you may suspend and resume your search and use up any credit left on your £5 charge.If you do not have a credit card or do not wish to use it you will be able to buy vouchers to use the service.
The entries for households on the census returns for 1851 to1911 have the following information : Road, street, town or village∑ number or name of house; whether the house is inhabited or not; name and surname of each person; relation to Head of Family∑ Condition as to marriage; age last birthday; profession or occupation; whether employed or not; where born; whether deaf and dumb, blind, lunatic, imbecile or feeble-minded !
Each page of the census has been photographed and you can download these images, which cover the whole page from the census enumerator's book on which the individual's entry appears. Each image (in TIFF format) is about 250 kilobytes.
You can print an image but note that the images are large and print best on A3 size paper or you can place an order through the online service and a copy will be posted to you. The prints are A3 size and cost 50p each plus a charge for postage and packing.
Earlier censuses (1841 to 1891) are kept on microfilm and are available at the Family Records Centre, Islington but local libraries and record offices usually have the returns for their local areas.
For Scotland look at www.scotlandspeople.gov.uk (Many earlier records than 1855) www.scottishdocuments.com (wills 1384-1858) National Library of Scotland, SCAN.org.uk Scottish Archive Network, gro-scotland.gov.uk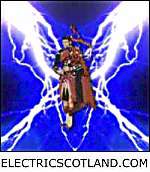 www.electricscotland.com
Northern Ireland is at http://proni.nics.gov.uk
Eire is www.nationalarchives.ie and www.irishorigns.com
WALES www.LLGC.org.uk

You can try any of these:
www.findmypast.co.uk (has taken over a number of sites)
www.familyrelatives.com. £30 fee. Records from General Register Office and Overseas Indexes, Parish Registers, Military Records, Medical records, School Records
http://freepages.genealogy.rootsweb.ancestry.com/~lankshear/fhlinks/ukfree.htm
www.bmdindex.co.uk Paid for GRO images £5 for 3 months 1835 to 2005
www.thegenealogist.co.uk/ Subscription required. 1835 to 2005
www.genesreunited.co.uk/
www.Ancestorsonboard.com . Records include 15,749,960 names within 97,614 passenger lists spanning 1890 to 1929.
www.heritage.com
London Records The London Metropolitan Archives, 40, Northampton Road, EC1R 0HB has records of 800+ chapels and churches, Poor Law records, workhouses, school and electoral registers.
http://gbnames.publicprofiler.org/ A good site to find the distribution of names in the UK in 1881 and 1998. So you can trace trends
http://www.surnamedb.com/
http://www.parishchest.com/ Many links to sites, mainly charging for information
www.sog.org.uk (Society of Genealogists)
Find my past specialises emigrants passenger lists and British Service personnel killed in the World Wars but also includes census records for 1841 and 1861, London, Middlesex, Kent, Surrey, Essex, Lancashire and Worcestershire)
www.lookupuk.com
www.ukbirthadoptionregister.com (both good for adoptees)
http://FreeBMD.rootsweb.com, (1837-1983: BMD=Birth marriages and Deaths), which now has 133 million records
http://www.genealogyontheweb.com/
www.genuki.org.uk
www.Rootsweb.com
www.familylink.com USA, immigration but much more
www.censusonline.com (for 1881)
www.censusuk.co.uk
http://www.nationalarchives.gov.uk/default.htm (Public Records Office)
www.a2a.org.uk is a government site which has access to archives dating back as far as the year 900 !
http://www.yadvashem.org/wps/portal/IY_HON_Welcome Holocaust victims :
Ancestry.com (recent British/irish update)
www.FamilyHistoryonline.net
www.genesconnected.com,
https://www.cwgc.org/ Commonwealth Graves Commission
www.18370nline.co.uk
www.familysearch.org (the massive Mormon register of the human race)
www.intellius.com (paid search- USA)
http://people.yahoo.com
www.probate.com (charge made)
www.british legion.org.uk
www.servicepals.com
www.switchboard.com
www.192.com (phone number, address, electoral roll) Buy credits for searches
www.411.com (U.S. private phone numbers)
www.friendsreunited.com Closed
www.locatefirst.com/uk (UK Electoral roll)
www.locatefirst.com/us (USA people finder)
www.google.com Search on something like Nottinghamshire archives
www.askjeeves.com
www.yahoo.co.uk
http://www.nationalarchives.gov.uk/ (was the Public Records Office)
www.Army.mod.uk.
http://www.catalogue.nationalarchives.gov.uk/default.asp
http://www.medievalgenealogy.org.uk/sources/probate.shtml
www.cindislist.com now Findmypast
www.Legacyfamilytree.com
www.nationalarchives.gov.uk/ Now at Kew. Census, Slavery, Certificates, Wills as far back as 1384
www.Memorial Inscriptions.org.uk
www.Familyhistoryonline.net (burials and graves included) small fee
www.Batharchives.co uk Bath specific
www.Kentarcheology.org.uk (Memorial inscriptions)
www.Hertsfhs.org.uk Hertferdshire
www.Cheshire.gov.uk/recordoffice/wills
www.Calm.hants.gov.uk/record.office/catalog (Wills) Hampshire
Yorkpeculiars probate index (1383 - 1883) 25,000 records. Old wills (see Findmypast)
www.Portcities.org.uk (Bristol, London, Hartlepool, Liverpool, Southampton)




---
Site Navigation Links :- Please click on SITE MAP
---